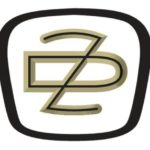 Zevan and Davidson Law Firm
   314-588-7200
We have a proven track record of getting results in Personal Injury and Medical Malpractice trials. Since 1991, our Personal Injury Lawyers, led by David M. Zevan and Kevin J. Davidon, have been standing up for the rights of accident victims in Missouri and Illinois.
Monetary compensation can never return a person's health or erase the lasting effects of a catastrophic injury, it can alleviate many of the day-to-day problems confronted by personal injury victims and their families, including:
Covering past and future medical bills and healthcare expenses

Providing long-term nursing care

Providing restitution for wages lost as a result of another's negligence

Providing compensation for the pain and suffering caused by the intentional or negligent act of a careless person
In addition to the Zevan and Davidson home page, they also have a site dedicated solely to Trucking Accidents in St Louis.
Zevan and Davidson     1 North Taylor Avenue           
St. Louis, MO 63108       
(314) 588-7200