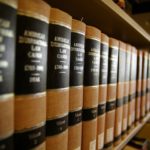 Many people find the process of applying for social security benefits to be quite complex. If you are applying for Social Security or disability benefits, having a St Louis attorney or law firm can greatly improve the chances of success. Quality legal representation is extremely important if you want to win. Social security attorneys provide a number of valuable services, and can help you with the necessary details to win your case. While some of the reasons to hire a social security attorney include convenience and peace of mind, that might not be enough for you. Instead, here are a few things that a social security attorney can help you with should you hire him or her.
Social Security – Disability Attorney
None featured.  Find a local St. Louis lawyer
Paperwork: Most of us have no real idea of how to work through or prepare the complicated paperwork that goes into opening a disability case. A social security attorneys fills out  paperwork for you, in the correct order, and ensures that it is submitted correctly. This will get you the initial hearing. Your attorney will file all the necessary forms and papers you need to press your case, and win it. This might include your medical records, doctor's opinions, or even vocational experts depending on your case. Most STL lawyers will also be familiar with specific judges, local restrictions and requirements, and other details. They are experienced in SSI or SSD court. Statistics actually show that you're twice as likely to get a hearing if you have an attorney on your side.
Things a St. Louis Social Security Attorney Can Help You With
The Case Itself: If you're thinking of filing a social security or disability claim, then a social security attorney may be your best bet for actually winning the case. While there are several other reasons to hire an attorney, winning is your most important concern. Winning disability cases is often very difficult. A professional who is familiar with the law, its loopholes, and its regulations on your side is wise.
Winning more Back pay: Finally, a professional SS lawyer can press the claim to get you the full amount or the 'Most Favorable Onset Date'. Most cases without a lawyer do not get the most favorable onset date, although it is still possible.
Social Security Law Resources
Social Security Administration    http://www.ssa.gov/
Skip the Hearing: Did you know that you may be able to skip the hearing if you are eligible for on the record backpay? Your lawyer will be able to take your medical information to a judge pre-hearing, and if the judge makes a short-decision that you are eligible for backpay, then you don't need the hearing at all. Unfortunately, it is not always possible to do this yourself, unless you know the judge.
Essentially, having a social security lawyer on your side means boosting your chances of getting a hearing, improving your chances of winning, and winning more when that happens. Lawyers are professionals who are extremely familiar with laws, know which parts of your case to highlight and which not to, and know what is going to take care of.