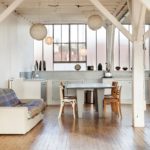 A real estate attorney is a lawyer who specializes in real estate law, often for a specific area or state where they reside. Real estate lawyers specialize in making sure that nothing goes wrong during a real estate transaction, and if something does, defending their client to ensure that they get the best out of the situation. The following include a few things that a real estate attorney can help you with.
St. Louis Real Estate Attorney
Paperwork: A good real estate agent will draft up and write paperwork surrounding the transaction, rental, or lease. This includes deeds, rental agreements, lease agreements, contracts, and other financial agreements. This is important because only licensed lawyers are allowed to draft up real estate documents.
Negotiation and Reviews: While you can handle negotiations on your own, many people choose to allow a real estate attorney to help them with the negotiations and then the transaction review before making a purchase or sale. Allowing an attorney to draft up and negotiate the terms and conditions of the deal means that you get the best out of the situation. This ensures the deal is handled in accordance with all local and federal laws. Furthermore, you will have a pro on your side negotiating for you. Many more experienced folks may prefer to do the negotiations themselves. You can still retain a real estate attorney to review the contract to ensure that there are no issues, legal or otherwise.
Help in Court: If something happens and the case goes to court, then a real estate lawyer is your best friend. A real estate attorney represents you in case of litigation so that you can rely on them to draft your final plea, filing appeals, and drafting any paperwork necessary. They can also help with various issues such as insurance, liens on the property, and even environmental issues. For example, if the previous owner owed property taxes on the home and you get the bill, a real estate lawyer can help. Hiring a real estate lawyer earlier will mostly likely prevent a mess like this in the first place.
Protect Your Interests: Whether you're buying a single family home or a multi-million dollar commercial building, a real estate attorney is there to protect your interests to ensure that everything is done by the book and according to the law. They also ensure that you avoid errors and unpleasant surprises by researching the property, reviewing the paperwork (or drafting it up for you), and possibly checking the property for liens and debts before you invest.
St. Louis Real Estate Law
Real estate transactions are the largest that most of us make. If you don't have a real estate attorneym quite frankly, you're making a mistake. Investing in any size of property is typically worth tens if not hundreds of thousands of dollars. It's is only common sense to talk with a lawyer to ensure that you're getting the best out of the deal. Because even a single mistake in the paperwork can cost you later, a real estate attorney can save you more than you think.
What is condemnation? Condemnation is the taking private property by government, organization, or company for public use through the power of eminent domain. When property is taken from the owner, he or she is entitled to receive just compensation.
Find what you were looking for?
St Louis Real Estate Attorney St Louis Foreclosure Attorney
Real Estate Law Resource
Find what you were looking for?
Visit STLRealEstate.com for more information about STL Real Estate