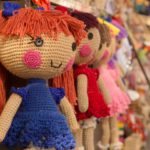 There's no denying that dangerous or defective products are prone to cause a lot of damage. That's why it can be a good idea to hire a product liability attorney if you encounter such a situation. The product liability law offers the legal rules that govern things like who is responsible for these defective products is pretty different when compared to regular injury laws. That's because there are a lot of different things involved, and you really have to figure out what you are getting into with stuff like this.
Product Liability Attorney
In the case of this product liability law, the manufacturer or seller needs to be held responsible for putting that defective product in the hands of customers. The companies or persons in the distribution chain are also responsible for this issue. But there is no federal product liability law, that's why the product liability attorneys will work with the state laws.
Product defects
For the most part, most cases are focused on product defects. These are known for being widely encountered out there. That being said, the product defects end up causing injuries because they have some sort of defects or anything similar to that. What you have to keep in mind is that even if the person that was injured wasn't the purchaser of that product, they can still hire a product liability attorney to help them deal with this kind of problem.
Liability for the product defect can rest on the product manufacturer, the wholesaler, the retail store, the third party that installs or assembles the product or even the component manufacturer.
Design defects
The design defects are problematic because they don't affect a single product. In this case the entire line of products was flawed due to a design issue which eventually caused injuries to a person. For example, a car has the tendency to flip over in corners, the electric blankets electrocute the customer a little bit and so on.
Marketing defects
The product liability attorney will help you with marketing defects too. In this case you will see flaws in the way the product was marketed. This isn't caused by the product manufacturer, it's mostly related to stuff like insufficient instructions, a lack of safety warnings or a bad labeling process.
Customers can encounter product liability issues with just about any product. In the US for example most of the product liability cases relate to products that people use on a day to day basis. This includes tobacco products, automotive parts, silicone breast implants, building materials and so on.
If you encounter a product liability case, then it's very important to work closely with the best product liability attorney in St. Louis you can find. He can start creating a case around your claims and take this to court. Dealing with product liability problems is not simple, but the product liability attorney is a good professional that will assist you with this type of situation. The best thing you can do is to call the attorney today and focus on gathering the evidence needed to win your product liability case!
What type of cases are covered by the product liability attorney?
Usually this differs from one case to the other. But for the most part the things covered by an attorney don't really differ from one company to the next one. Yet you can find some differences, so try to keep that in mind.
The most common product liability cases include things like defective machinery, defective construction tools and equipment, dangerous consumer goods and defective vehicles or defective vehicle components. All these things can end up causing damage to other people in one form or the other. So you really have to know what you are getting into and how you can tackle such a problem to begin with.
How can the product liability attorney help?
The first thing that the product liability attorney does is he studies the situation in order to figure out what happens and how can you tackle these issues to begin with. He or she will build up a case in order to help he and he will also inspect various aspects like ergonomics and engineering. The attorney most perform a close inspection, as some of the details are very hard to spot. And sometimes even the small things can be the key to solving a case. So it's a very important aspect and one that has the potential to pay off big time when it comes to something like this.
Product Liability Lawyer
On top of that, the product liability attorney will be able to give you assistance even if the situation doesn't reach court right away. Professional assistance is very important and it does help immensely especially when you are bound to deal with a product liability issue, you just have to keep that in mind to achieve the best results.
The good thing about any product liability attorney is that he will just charge you if the case is successful. So he will work very hard to build a case and ensure that you actually achieve the results you expect. A reliable product liability attorney will study everything related to the case and he will make sure that no stone is left unturned in the end. That's certainly coming in handy and it brings in front the support that you need. If you have any of these cases on your hands right now, call a STL lawyer today!
According to Wikipedia, the Free Encyclopedia, Product liability is the area of law in which manufacturers, distributors, suppliers, retailers, and others who make products available to the public are held responsible for the injuries those products cause. Although the word "product" has broad connotations, product liability as an area of law is traditionally limited to products in the form of tangible personal property