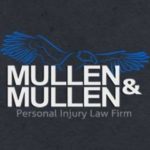 Mullen & Mullen       314-Injured
In business since 1982, practicing exclusively in accident and injury law, our St. Louis personal injury lawyers have over 65 years of combined experience. We have the expertise required to get you the maximum settlement your case allows. Contact us now for a free consultation in St. Louis and mention this ad for a discounted 28% contingency fee. You never pay unless we win.
Mullen and Mullen
Our legal services include injury representation in: Auto Accidents, Car Accidents, 18 Wheeler Semi Truck Accidents, Motorcycle Accidents, Boating Accidents, Pedestrian & Crosswalk Accidents, Wrongful Death, Injury or Death Caused by Drunk Driver, Premises Liability (Slip & Fall Injuries), Workplace Injuries, Wrongful Death, Diminished Value, Bad Faith Insurance Law, Medical Malpractice, Dangerous Drugs & Pharmaceutical Liability: Actos, Risperdal, Trans Vaginal Mesh, Xarelto Bleeding, anything related to being injured due to another's negligence.