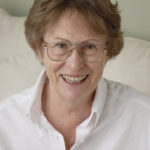 Law Offices of Grace J. Fishel       314-400-2339
We assist clients in acquiring and maintaining patents in the U.S. and throughout the world by:
Conducting patent searches and rendering patentability opinions.
Preparing, filing and prosecuting patent applications (utility and design) before the U.S. Patent and Trademark Office, including appeals to the Board of Interferences and Patent Appeals.
Filing Patent Cooperation Treaty applications.
Obtaining foreign patents through an established network of patent law agents and firms worldwide.
Providing maintenance fee reminders such that U.S. and foreign patents do not lapse unintentionally.
Law Office of Grace Fishel
Filing and prosecuting petitions such as for:
Reinstatement of lapsed patents for non-payment of maintenance fees;
Patent term extension for regulatory delay; and,
Patent reexamination.
2200 West Port Plaza Drive