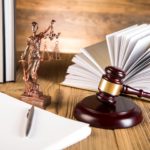 An estate planning attorney assists clients with the planning and distribution of their estate while reducing tax burdens and other related expenses. Estate planning is the process of arranging the disposal or dispersal of your estate after your death.  It is important for most people to consider. Unfortunately it is neither a pleasant nor an easy task. It requires plans for taxes, guardians, and beneficiaries. Most of us need help, and the best place to get that help is an estate-planning attorney. The following includes a few of the items that an estate-planning attorney can help you with.
Estate Planning Attorney St. Louis

The Law Office of Cathy Steele   314-732-4238 It is only natural for many to be concerned about what will happen to your assets after your death. You do have options. An experienced St. Louis wills and trusts lawyer can help create a will or trust that fully protects your assets and your loved ones. If you have not created a will, an unpleasant scenario awaits your heirs when you die. Your property will have to go through the expensive and inconvenient intestate probate process — and those assets could end up going to people you may not have chosen.
At The Law Office of Cathy Steele we will help you draft a will that ensures your wishes are clearly expressed and carried out in the event of your death. Even if you have a modest estate, a last will and testament provides peace of mind for you now and for your loved ones later.Estate planning attorney Cathy Steele brings 25 years of experience in creating wills and all the companion documents. She serves families and individuals in the St. Louis metro area, including St. Louis County, St. Charles County and Jefferson County.
Documents & Paperwork: If you, like most of us, dread documents and paperwork then don't worry. An estate planning lawyer will help you with all of the legalese. All you have to do is go over your plans and sign in the right places. Most St Louis estate planning lawyers will draw up all of the paperwork you need and often get it notarized when necessary. Essentially, they handle the really tricky part of estate planning for you.
Estate Planning St. Louis
Decide on a Type of Trust: Depending on you, your estate, and your beneficiaries you may need a number of different types of documents. For example, you might need a living trust. This essentially creates an entity of your possessions and property. This type of trust goes on living after your death. It is moderated by a person of your choosing, until it matures. A living trust is the best way to go if you want to ensure that your estate is moderated and used with care after your death. It will also ensure that your beneficiaries only receive your estate under certain conditions. On the other hand, if you just want to tell the government who should get your estate, you may be better off with a will. An estate planning attorney will helps you with this information so that you can choose the best option for your needs.
Power of Attorney: Your lawyer can help you with choosing and creating a professional power of attorney. While you do have to choose someone that you trust, your lawyer can help you with managing the paperwork and legally setting someone up as your financial or personal attorney. This person will manage your affairs and your estate should you become incapacitated.  
Estate Planning Resources      AmericanBar.org                    Cornell Law
Handle Taxes: While the majority of estates do not owe taxes, your estate planner will be able to tell you whether or not yours will, and if so, help you with the details.
Store Paperwork: Finally, an estate planning attorney in St Louis can help you with storing and handling out paperwork after your death. This should include storing all of your important documents such as deeds of property for St. Louis homes, bonds, and other financial information in a place where your power of attorney can access it.
St. Louis Estate Planning Lawyer
An estate-planning attorney is not for everyone. Howeve many people, especially those with medium to large size estates, find that it is beneficial to hire one. While there are other options, an attorney is the best option for anyone who wants the legal matters to be handled by a professional.
Looking for a business lawyer in St. Louis?
From Wikipedia, The Free Encyclopedia: Receipt of probate is the first step in the legal process of administering the estate of a deceased person, resolving all claims and distributing the deceased person's property under a will. A probate court (surrogate court) decides the legal validity of a testator's will and grants its approval (which word derives also from the Latin probo, probare) by granting probate to the executor. The probated will becomes a legal document which may be enforced by the executor, in the law-courts if necessary. A probate also officially appoints the executor (or personal representative), generally named in the will, as having legal power to dispose of the testator's assets in the manner specified in the will.