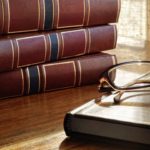 If you have been injured in an automomobile accident and have questions, contact one of these attorneys with experience in helping people injured in car accidents in the greater Saint Louis metropolitan area. If you've recently been in an accident, or are trying to decide what to do in case of one, then calling a lawyer is usually a good idea. Whether you are the victim, or the person who caused the accident, you can benefit from the legal defense, knowledge of the law, and the ability to identify which factors are in your favor.

St. Louis Auto Accident Attorneys 


Contact St. Louis Attorney After You've Been In an Auto Accident
Consider calling an attorney after an accident for the following reasons.
Help With Your Insurance Company: While your insurance company should legally handle everything for you, it can be confusing, and they will most likely try to pay out as little as possible. Consider asking the attorney what quotes you should be getting, asking about best and worst scenarios, and if you're willing to pay the fee, having them do the paperwork and handle the details of the settlement for you. The result can be quite timesaving, especially if the other party is paying the lawyer's bills. Even if you can handle the paperwork, a lawyer can go over them to ensure that everything is in order, so that you don't find out that it's wrong the hard way.
Get a Settlement Quote: If you want to know how much you can get or how much you have to pay, then a lawyer is the best place to look. Once you update them on the details of the accident, they can tell you how much you can expect to pay, or receive, for the damages. This is especially important if one or both parties is not insured, if fault is an issue, if injury or death occurred, and if the police report does not clearly describe the accident.

Avoid a Lawsuit: If the auto accident was your fault, then you may be facing a lawsuit from the other driver, even if you have insurance. Contacting a lawyer right away, getting advice on the situation, and potentially offering a settlement to the other drive is the easiest way to avoid that lawsuit. Alternately, if you are the victim of the crash, then you may want to contact a lawyer to press a lawsuit or get a settlement from the other driver, especially if you have medical or repair bills not covered by their insurance.
Save Money: While lawyers have a reputation for being expensive, the truth is that it is much more expensive to face court fees and the ability to use paperwork, medical bills, and the legal truth to get the best possible outcome from the case. Calling a lawyer right away ensures that you have everything about the case under control, even if there isn't one.
There are dozens of things that a good attorney can help you with, and the more complicated the situation, the more you need to call your lawyer right away. If you aren't sure who is at fault, the insurance is refusing to pay, or someone has been hurt, then calling a lawyer is the absolute best thing that you can do.