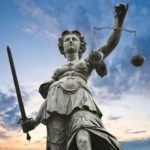 If you are looking for a St. Louis attorney for assistance in your legal matter, you have come to the right place. Since 1999, we have been aligning people with local attorneys and law firms in the metro area via our alphabetical directory, geographic locations, and/or by allowing them to search via specific legal practice areas. Simply put, STLAttorneys.com is a tool that helps people search attorneys, lawyers, and law firms in the St. Louis area. This site is made possible thanks to the support of the local STL attorneys that advertise with us. If you have legal questions, please consider contacting them. The choice of hiring an attorney is an important one. Like most things in life, your choice shouldn't be based on advertising alone.
STL Attorneys and Law Firms
Some St. Louis concentrate their practice in divorce law while others specialize in real estate. When looking for lawyers, you should choose one that has expertise in your needs. For example, if you are looking for someone to defend you in court, you should hire a STL criminal defense attorney. If you are looking for someone to help with family matters such as custody, a divorce lawyer will be more suited to your needs. Try finding all of the lawyers (or a short list of them) in your area that cater specifically to your legal needs.
Costs & Value: The cost and the value of an attorney can be represented by the price that he or she charges and the services he or she offers for that price. Look closely at any contracts, take the retainer into consideration and ask about any additional charges. Some mays charge a simple per hour charge while others add on additional rates for added services. You should also be aware that some will charge more depending on the type of case. It is possible that some refuse to perform certain services (I.E. many lawyers in St Louis do not handle custody cases). You should determine the cost of the lawyer and attempt to get a final quote or estimated price for the case. Consider finding a lawyer who will allow you to pay your fees off in payments rather than all at once. Another consideration is the value of the lawyer. A younger attorney in St. Louis is more likely to be cheaper and easier to afford. However, they willl have less experience in winning cases than another lawyer. It is your choice.
Attorneys St. Louis
Reputation: The last tip for hiring the right attorney is to check their reputation. Many STL lawyers have online sites where their clients can post reviews. Some lawyers are also part of large companies that help them find work and offer you the security of knowing you are working with a verified lawyer.
Consider asking your friends and family if they know any good STL attorneys.Word of mouth is still one of the most efficient ways to get in touch with a good attorney because it is the most direct way of hearing a review.
When you hire your lawyer, make sure that both you and they know exactly what they are expected to do for the price agreed. You should fully outline your problem before hiring a St Louis lawyer and make sure that you get a full quote for the issue. However; you should also remember that sometimes the unexpected happens and the case might cost more or less than expected.